How can you earn your first client when you've just started your coaching business?
It's Not As Hard As You May Think
Most of coaches, during the initial phase of their coaching career, feel anxious until they earn their first client. If you are someone who's just getting started, it's possible that you may be relatively unknown without a large following or mailing list to kick things off. But the reality is, you can build a successful coaching business from scratch by following a few simple principals of business. We've developed a solid list of 10 tactics that our coaches have used to get started in scoring their first client.
10 Proven Tactics To Get Your First Coaching Client
Develop Clear Goals
Put Yourself On Stage
Keep it Simple
Say Yes To Video
Promote Yourself
Call Your Prospects
Email Your List
Think Positive
Offer Free Discovery Calls
Invest In Your Own Coach
Well, let's begin with our first.
Develop Clear Goals
What are your short-term and long-term goals?
Creating goals for your business is an important step for success. It's crucial to have goals for various stages of your business and to understand how you can achieve them.
There's just one mistake that people with long-term goals usually make. That mistake is not having any short-term goals to track their progress. Your short-term goals serve as a measure of movement towards your desired overall end result.
Document your short-term and long-term goals separately. Refer to them frequently to stay on track.
Put Yourself On Stage
The title says it all. Putting yourself on the stage is a great way to help you showcase your expertise in front of crowds. It doesn't matter if you aren't an expert or someone with a well-built portfolio. Once you put yourself on stage, people will count you in as an expert.
Leverage your time on stage as an opportunity to share relevant and valuable ideas to help your ideal clients on their life journey. But where will you speak? There are a few options.
It's possible that there are many events in your area looking for a speaker to grace their stage. These may be paid speaking gigs or you may be asked to speak for free with an chance to pitch your services to the crowd. Do your research to determine whether or the audience is right for you as a speaker.
Your other option is to host your own event. All you need do is:
● Figure Out A Topic: How can you showcase your expertise in front of your potential prospects and customers? First of all, you need to decide what you'll talk about. Select a topic that you are easily able to link with your coaching packages.
● Choose A Venue: The process of selecting a place to host your event will vary depending on where you live. Community centers, hotel ballrooms or club rooms are great spaces to rent if you are just starting out. You may even look at sites like Peerspace to see if any venues nearby are available. Lastly, Airbnb can provide many options depending on the "feel" you'd like your event to have.
● Spread Word: Marketing is crucial. You can head over to various free websites such as Canva to create high-quality promotional posters for your event. Spread the word with the help of different social media platforms such as Facebook, Instagram.
Keep It Simple
Various things in your life, such as jobs, relationships, family as well as friends, can derail your business plans. It's no secret that running a successful coaching business can often be met with resistance and other things competing for your time.
During the initial phase, you'll come up with various challenges. There will be moments when you'll begin to doubt yourself. The early phases of your journey will be the hardest.
However learning how to keep things simple and uncomplicated will help make the tasks much easier. Remove distractions, create specific work hours, maintain a positive and uplifting work environment, and develop processes and procedures for managing your clients.
Creating simplified structure for your business will help things run smooth and easy.
Say Yes To Video
Video marketing has turned out to be one of the most powerful ways to build an audience and capture attention. It's the most consumed media format in today's world.
Facebook, Instagram, YouTube are a few of the platforms that you can count in, to begin with, your journey. Live videos have been one of the most trending topics recently. Educate yourself about the latest trends in the market, and soon, you'll see positive results.
Call Your Prospects Today
Once people know how effective your services really are, they will love nothing more than swapping their credit card right away. Convince them that you are the REAL DEAL. Each and everyone in their lives, face some kinds of problems.
Doesn't it feel to let it all out?
And that's how easily approachable you should be. Set up a conferencing call with your potential customers and make them feel comfortable sharing their problems with you. Listen to their problems. Ask them to let it all out. They might have some questions and queries of their own with respect to your coaching services.
Answer them right away.
All you need to do is to:
● Set up a conferencing call with your potential customers: Video or audio: You can use them both. For example, you can use various platforms such as Google Duo, Skype, Zoom, etc. or even an old-fashioned telephone to reach out to your prospects.
● Equip a scheduling service in order to book appointments: Various scheduling services such as Schedule Once & Calendly will allow people to schedule a call with you by checking for your availability. Plus, you can even have a call scheduling option on your website as well.
● Figure out a basic structure of the call: How would you want the call to flow? The main aim of the call is to provide value to your potential customers and provide them with high-quality advice, helping them solve their problems. That's the reason it's really important for you to figure out the basic structure of the call to keep your potential customers engaged along with providing them value.
● Ask your clients to opt for your coaching services at the end of the call: After you've successfully ended up providing your high-quality advice to your prospects, it's finally time for you to turn them into paying customers. You need to make them understand how your coaching services will help them excel in their lives. All you need to do is to come up with a compelling Call-To-Action, and in no time, you'll see your actual client list building at an exponential rate.
ell Everyone What You're Really Up To
Did you know that about 50% of the overall businesses fail within their first five years?
In most of the cases, the reason behind their failure isn't the lack of high-quality products or services that they've to offer to their clients. That's because they didn't focus enough on marketing.
And that's the mistake that you shouldn't ever make. You need to let people know how you can help them out. Share your inspiration and excitement about coaching with anybody and everybody out there. Share your natural energy. That's the only thing that will attract them.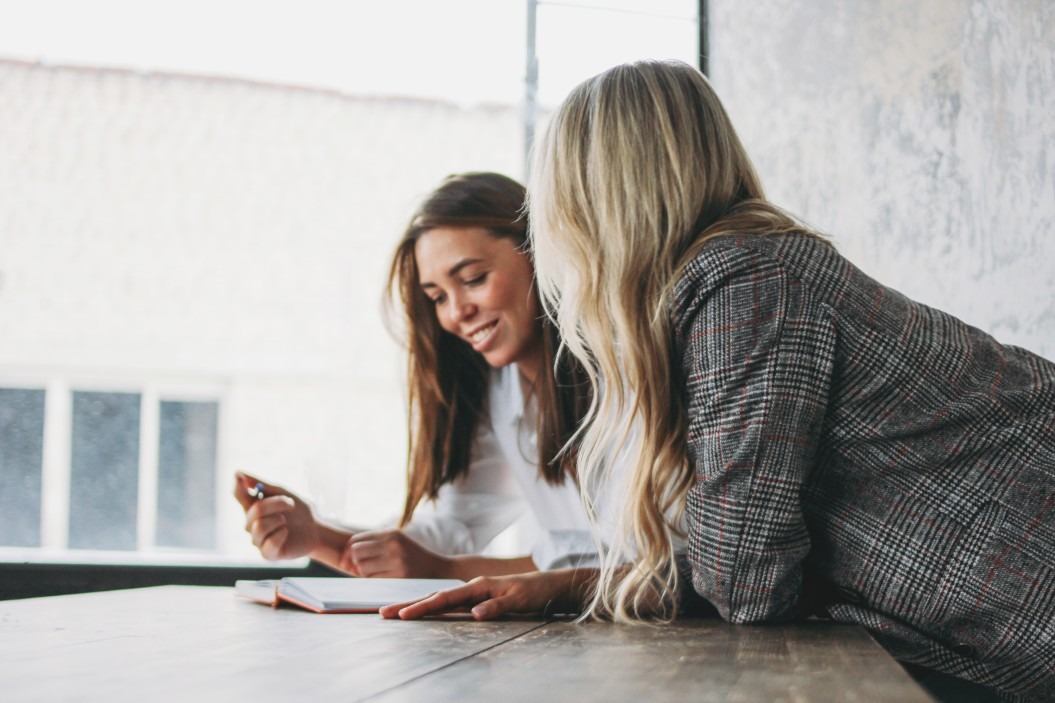 Don't convince people how buying your personal package will help them excel in their lives. Instead, add some value to their lives by offering useful advice. And once they really are able to see how effective your advice is, they'll love nothing more than to get in touch with you.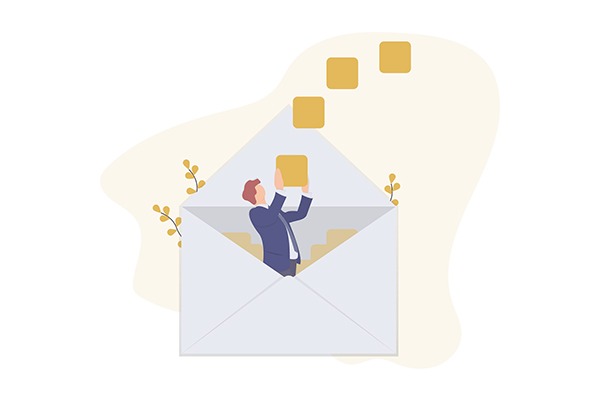 Email Your Tinie-Tiny List
Already have an email list?
It's time to send each of the prospects in your list a mail. Don't worry if it's really small. Leverage it. These are the people who might be interested in your services. All you need to do is to make an offer. Ask your subscribers about their biggest pains and challenges. Don't over-promote your services. Keep it short and simple. The focus point of the entire email should be the "Pain & Challenges" that your subscribers are facing and how you can contribute towards helping them out.
Eliminate The Negativity
Don't surround yourself with people who question your profession. Not many people understand the value of coaching.
They'd come up with questions like,
"Why will anybody even spend a dollar on coaching?"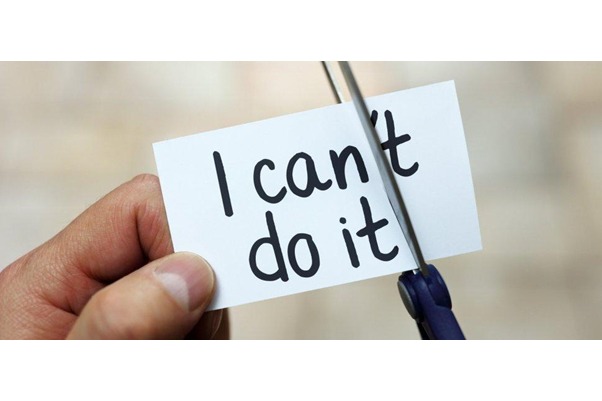 Eliminating negativity is the first step that you need to take right away. There will always be some people who believe in you. Surround yourself with such people. That's another way of uncomplicating the complicated things in your life.
Don't wait for it. Do it right away.
Offer Free Coaching
That's one of the most effective tactics to get your coaching journey started. Offering free coaching will help you gain that experience that you've long desired.
Plus, you'll be winning the hearts of your clients, who would love nothing more than to describe how effective your coaching really is. You can showcase these testimonials and reviews to let people know how good your coaching services really are.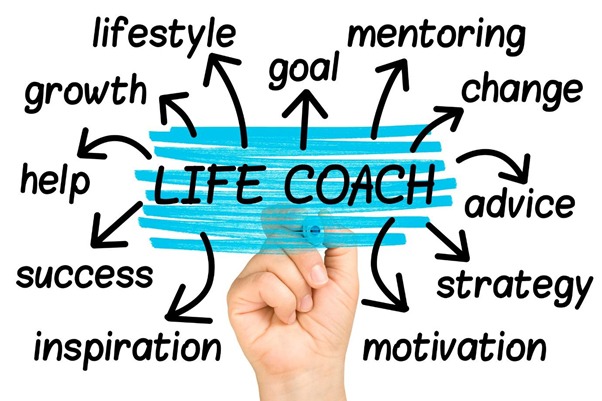 Source: what-does-a-life-coach-do
Get Your Own Coach
It's no secret that all of us need at least one coach in our lives. Your coaching services will help people solve the biggest problems in their lives. Well, it's no secret that you might be having lots of your own.
If you don't already have your own coach, it's time that you got one. A good mentor will guide you each step of the way by pointing out the mistakes that you're making in your journey. Not only will a good coach point out the mistakes, but he will also be providing you with some quality tips and tricks that will help you succeed in the long-run.
Stay up to date with the Latest Trends
Sign up to stay updated with the latest tips and tricks on growing your coaching business
It's Time To Win Your First Client
Don't wait around. You don't need a well-established blog, mailing list, or any kind of certifications or social proof to get your journey started. Deep inside, you know that it's the right time. All you need to do is to make sure that you grabbed the opportunity right in front of you. Follow the tips and tricks mentioned above, and you'll see yourself gain momentum in no-time.
You'll even see your confidence level going high. Once you do that, you'll see your inbox flooding with messages from people that would love nothing more than to opt for your coaching services.
So, what are you waiting for?
Win your first client today.
Johncey is a professional Leadership and Life Coach (ICF-ACC) trained from Coach for Life Institute, USA and the tools and techniques being used by him for coaching are world renowned techniques such as Core-SELF-tech™ and Fulfillment Coaching Model™