If you look closely at the greatest athletes of all time, you'll see they had an even better coach.
Behind Muhammad Ali was Angelo Dundee.
Behind Venus and Serena Williams was their father, Richard Williams.
Behind Michael Phelps was Bob Bowman.
Each of these athletes wouldn't have been as successful as they became without the help of a great coach.
In a similar fashion, your business life is much like that of an elite athlete. You might have the experience and the skills, but there are moments when you need a professional to guide you so you can best utilize your skills to ensure you stay the path and reach your goals.
Picking an executive coach could give you the professional guidance you need to reach your goals.
Regardless of where you're at in your career, whether you're a new manager, a seasoned executive, or an entrepreneur, there are moments when an executive coach can help you reach the next level in your career.
According to a study by Monte Wyatt, among Fortune 1000 companies who hired executive coaches:
● 53% of reported an increase in productivity
● 71% saw an improvement in relationships with immediate supervisors
● 32% saw increased retainment among executives who received coaching
● 67% saw increased teamwork
● 61% saw increased job satisfaction
Hiring an executive coach offers several benefits that can help you become more successful professionally. They can be your motivator and your mentor, your confidant, and your accountability to help you achieve your goals. There are a variety of executive coaches out there, but finding the right coach for you isn't always easy.
Picking an executive coach can be difficult, especially if you don't know what to look for. In this article, we'll show you how to find an executive coach even if you've never worked with one before. Remember to keep these 6 things in mind before you go looking for an executive coach to ensure you find the perfect coach.
1. Find an Executive Coach that Matches Your Background
Before you go hunting down an executive coach, you want to make sure they have the right background for the job. Not all career coaches are created equal. You want to make sure that the executive coach you hire is familiar with your industry and has worked with clients similar to you.
You should begin by asking around at your office or your network. See if there's an executive coach that is currently serving a co-worker, friend, or family member of yours. Not only will you likely find the right match, but you'll also be able to get a great word of mouth referral which can be much easier than surfing online for an executive coach.
A great executive coach doesn't necessarily have to have the exact background you have or similar experience, but they should know your industry and understand your needs. If they haven't had a ton of experience in your industry, but someone in your industry has worked with them and found success, then that's a bonus.
Your coach needs to have the skills you don't have but want to achieve. Are they incredible at networking? Maybe they're a leadership coach? Or, their public speaking skills are excellent? Or perhaps they're great in sales?
The easiest way to determine if a coach has the right skill set you need to acquire is to look for someone who you want to become like. Who you spend time with will determine who you become. If you need to grow in your public speaking skills but the executive coach hasn't had any experience speaking in front of people, they probably won't be the right fit.
On the other hand, if you want to become better at public speaking and they've had years of experience giving group talks and can specifically guide you in this area, then you're probably in good hands.
Most coaches usually have a specialty to help improve specific skill sets. Some are also skilled in helping executives transition from one role to another, whether up or across. Depending on what your needs are, you will need to make sure the executive coach you hire is qualified to help you in those areas.
2. Make Sure They Have Experience & Credentials
Executive coaching is technically an unregulated industry which means almost anyone can claim they're an executive coach, even without experience or credentials. However, there are a vast number of executive coaches that are qualified, experienced, and have top-notch credentials. It's just a matter of making sure you do your homework to find the best career coach possible.
Even though the industry isn't regulated, there are still certain credentials and certifications available for coaches to acquire. You should remember, however, that not all certifications sit on even playing fields. Some certifications will take months to acquire, while others can be gained in a weekend workshop.
The most accredited coaching organization is the International Coach Federation (ICF). They offer executive coaching training, credentials, and certifications. Anybody who has acquired International Coach Federation credentials has gone through intensive, in-depth training and education that requires strict experiential requirements and a commitment to coaching excellence. The ICF offers different certifications, with their highest credential being the Master Certified Coach, which requires executive coaches to have at least 2,500 coaching hours under their belt.
While it isn't mandatory for an executive coach to attain coaching certification or credentials, it is a good sign they take their profession seriously and are much more likely to be committed to serving you in your career.
It's important to note that there are many executive coaches who don't have any certification whatsoever but are incredible coaches. In fact, Tony Robbins doesn't have any coaching certification, though he doesn't technically refer to himself as a coach, but as a "life and business strategist", according to his website.
If someone isn't certified, you should make sure you do extra research to double-check testimonials and talk to executives they currently coach or have coached in the past to get a better picture.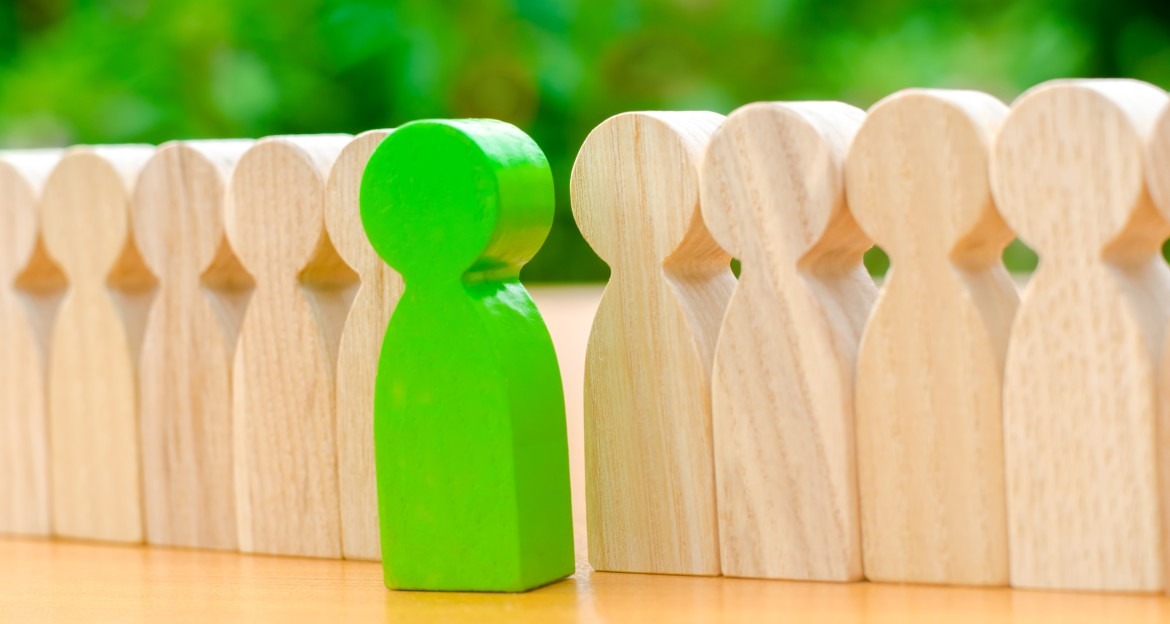 3. Understand Their Coaching Process
An experienced coach should be able to easily walk you through their process so you have clarity on what you should expect. Plus, you should quickly understand how they will help you reach your goals.
In a nutshell, any executive coach's process should be to help you identify your goals, create a plan to get there, and hold you accountable to achieving those goals. They should be able to tell you exactly how you will gain new skills, mindsets, what you will gain, and how you will be able to align those skills and mindsets back into the business world.
Having someone like an executive coach by your side to help you navigate your career or business will set you apart as an individual. Everyone faces setbacks and challenges and it isn't always easy to figure out how to handle them on your own. You should make sure you partner up with an experienced executive coach who understands how to effectively guide someone up the corporate ladder or scale their business.
Seasoned coaches will be able to guide you throughout the entire process. This often includes identifying your strengths and weaknesses and building upon those in relation to your career. They will find out where you're at and where you want to go to determine the in-between phase. Ask them questions to find out if they are using a one-size-fits-all coaching method or if they tailor their coaching to meet you with a person-to-person case.
You should ask about the coach's approach and philosophy regarding business. Seek to understand their commitment to ethical practices. Ask them how they will honor your needs as an individual. The more questions you ask, the better. Listen to what they say about their principles, beliefs, mindsets, and frameworks to see if they align with your fundamentals. The more clarity you have in this area, the better your entire coaching experience will be.
4. Understand What The Day-To-Day Coaching Will Look Like
Once you understand the executive coach's process, principles, and coaching philosophy, you should find out exactly what a day in the life looks like with them as your coach. The engagement details include a variety of things, from the bird's eye timeline to the day-to-day coaching session.
A coaching engagement's length can vary, as it depends on your unique goals and challenges, but generally speaking, six months is typically the minimum time necessary for someone to experience systemic changes. You should ask the coach if they require a commitment to a specific time frame or if they offer session-by-session coaching as well.
You should also find out the frequency of the coaching sessions. Executive coaching sessions are typically held every week to ensure the coach can make accurate observations and adjustments as time goes by. When there is too much time between each session, it can be much harder to develop an executive. But, it's important to note that executive coaches understand their clients are extremely busy, especially those in upper management. Most high-level coaches will be flexible enough to meet you where you're at.
The executive coach you hire should communicate very clearly upfront about confidentiality. They should also tell you right away the rules regarding terminating your engagement with them. You should have the freedom to end the coaching relationship at any time. Likewise, the coach should be able to end the relationship if necessary. It's crucial you understand any rules including consequences in regard to terminating the relationship early.
5. Understand How Much Executive Coaching Costs
Executive coaches aren't cheap. But if you want to grow as a professional and reach your goals, you should be willing to pay the price. If you find an experienced executive coach to partner with, the return on how much you paid them should be drastically different. You should consider coaching fees to be an investment in your career, just as you would pay for ongoing training or education to advance.
Executive coaching rates can vary. On the low end, for a newer executive coach with less experience, you should expect to pay $100-$300 per session. For experienced coaching who have plenty of experience and clients, you should expect to pay $300-$600 per session. On the higher end, especially with more specialized coaches, executive coaches can charge upwards of $800-$1200 per session.
Those who have decades of experience, and more importantly, a proven track record, can charge more. The higher an executive coach charges, the more research you should do before diving in. Make sure you speak to those who have been coached by them in the past to see the results they've gotten.
6. Try a Complimentary Coaching Session First
The final thing you need to know before hiring an executive coach is to understand what they're really like. The best way to know how they really are as a coach is to get a free trial session. Most executive coaches will offer the first coaching session for free as a "discovery session" to let you see if they're the right fit for you.
Even after you've done your homework, got a recommendation from a friend, found out their credentials and experience, and understand their coaching style and process, it's always best to test them out. This is your opportunity to see if you two have any synergy together.
They may have the best credentials, experience, and track record. But the best thing you can do is "feel them out". How is their personality? Would you have this person over for dinner with your family? Would you want them to give a presentation in front of your c-suite executives? Ask them about their life, including their career and family life. Go with your gut. If you're getting any red flags in the first session, you should probably find a different coach.
If, after the first session, you feel you've found a good match, based on their principles, personality, and overall chemistry, then congratulations, you've got a winner.
Final Thoughts
Hiring an executive coach can be one of the most rewarding experiences of your career.
Their mission is to help you become as successful as possible in achieving your goals by identifying where you're at. They're able to come alongside you when you're going through a roadblock, and they're able to motivate you to take on new challenges that they've successfully faced in the past.
But, picking an executive coach can be intimidating, especially if you don't know what to look for. By following these guidelines, you'll be able to confidently pick a coach that's perfect for you, ensuring you succeed in your career.
Stay up to date with the Latest Trends
Sign up to stay updated with the latest tips and tricks on how to get the most out of your Executive Coaching
She has been practicing in the mental health field/ addiction field for over 20 years now and considers herself a Healing Artist, combining Metaphyislcal. Clinical and Shamanic healing modalities. Through Self Experimentation she realizes one of her gifts is being the Observer of Behavior and her mission is to help people break free from psychological bondage to remember who they are.