Often wrongly used interchangeably with career and leadership coaching, executive coaching can trace its origins as far back as the 1980's. It is defined as a client-driven partnership between a coach and senior leaders or managers within an organization (a director, member of the C-suite, president, or vice-president). It's a creative and thought-provoking process that motivates them to boost their personal and professional potential
Meanwhile, a career coach assists employees looking to make a career transition reach informed decisions on the development and trajectory of their career as well as furnish alternative tools (like job searches and interviewing, online profiling, resume writing) to enable attaining the set goal.
On the other hand, a leadership coach guides individuals seeking to build and develop leadership skills. Irrespective of the type of coach, however, the first and most prominent part of their role is that of an ally who believes that the client has unlimited potential to achieve the objectives they have set for themselves.
Executive coaches are employed today by business owners, executives, and professionals to either manage interpersonal relationships or improve overall business performance. Their services include assisting their clients understanding of their current competencies. They also work at identifying and clarifying current goals and the suitable actions to attain them. Most importantly they focus on providing a structured and trustworthy support environment for their client.
As a result of the scope of its function, today, several companies either deploy executive coaching services regularly or incorporate it into their development and productivity programs.
Like every other coach, executive coaches do not solve the clients' problems, but clarify and crystalize the objective, helping the client find their solution and commit to the action that will push them to the target and beyond.
The International Coach Federation reports over 10,000 executive coaches in the United States alone. It's an industry that continues to grow.
The next step, after attaining your first client, is building your portfolio with more executive coaching clients. How to go about it? Research has demonstrated several steps to approach this, and below, we present a summary of these: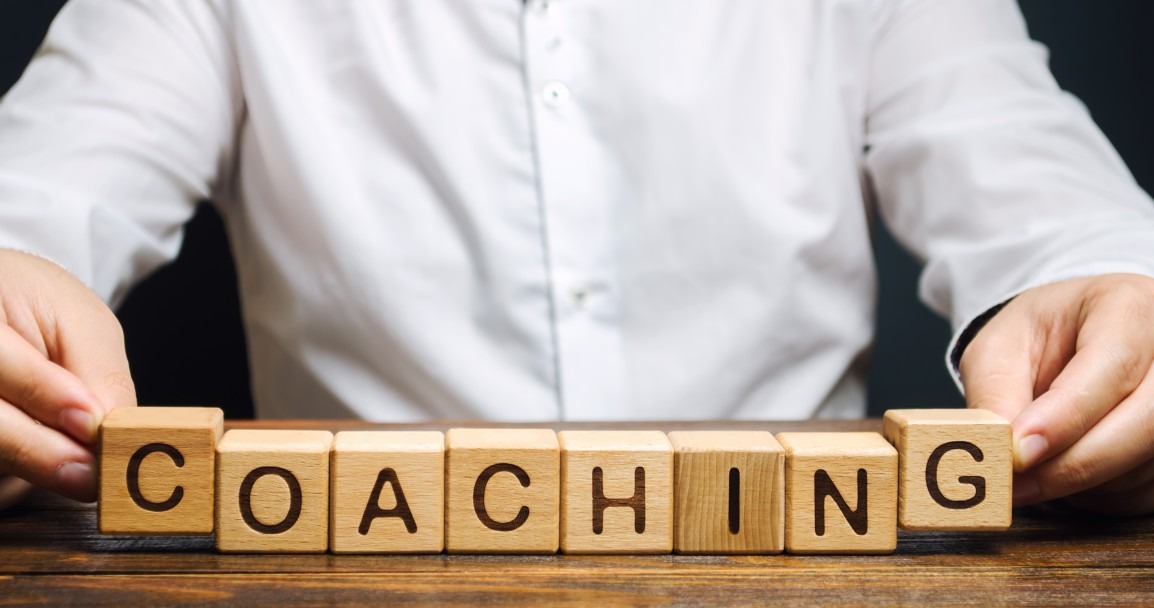 1. Hang out where your potential clients hang out
It's rather evident that searching can only be efficient if you look in the right place. On this note, the most productive first steps to attract executive coaching clients are to spend as much time as you can where your potential clients will be. Place yourself among your potential clients, and tell them about your coaching services. Take time to demonstrate to them why they need you and your services. In today's world, with our current level of technological advancements, your clients can be located anywhere. This includes both online and offline channels.
Facebook – Initially a platform used to keep in touch with family and friends, Facebook can also be used to find potential clients for your work as an executive coach. Engage prospects in conversation on their hobbies and interests outside work. It is a fact that the more you know about a potential client, the easier it is to tailor your services to meet their needs. Learn as much as you can about your target; what do they spend their money and extra time on? What are their hobbies? What's important to them outside the boardroom?
LinkedIn – Easy to access, you can invite prospective clients to connect with you here through customized messages relevant to their lives and work. Initiate direct conversations on this channel providing value and offering genuine opportunities to connect. When you've qualified your prospects you can make an offer for your services that speaks to their specific needs. This platform is, without a doubt, the best place to talk business.
Websites – Thus far, you have reached out to potential clients, and now, it's time to mix it up a bit. Despite being a long-term strategy, by developing your website, you are creating a medium for potential clients to come to and learn more about you 24/7. You can get more visibility by using expert SEO services to rank your website high enough for the high-end executives to find in organic search. Also, because your website will be their first impression you should take care with using the right language and tone of voice that aligns with your coaching skills. You should also share impressive testimonials and provide in-depth case studies to gain their trust.
Live Networking Events -Physically, industry events have been demonstrated to be the best place to find executive clients. You can identify events in your industry that executives frequent and attend them as well. This provides you opportunities to make many connections in-real-life. Although it's relatively more costly and less scalable than the digital option of identifying potential clients, event marketing is an ideal way of getting executive coaching clients.
2. Fine-tune your offer
By nature, executive clients are very time-conscious and have little free time to spare. As a result, you want to be sure that you have the specific offer to pitch to your prospects whenever given the opportunity before you meet them.
That said, first, be sure of your target, who they are, and what idea you are pitching to them. Then edit your pitch to be straight forward and attention grabbing.
Although highlighting the benefits is essential, remember that high-level executives did not get to their positions by ignoring the details. Be sure to paint as vivid of a picture as you can of how your offer can transform their operations and change their lives.
3. Develop a trusting relationship with the client
You visited and spent time with your potential clients, connected with your audience, and were presented with an opportunity to pitch your offer. What's next? Can they trust you and what you are offering? You're selling yourself as a coach, someone they should trust to lead them, even as they lead others.
Can they trust you to guide them in the right direction and path? To answer these questions, they are bound to question your expertise and in-depth knowledge of their industry and way of life. How versed are you with their market's problems? To gain their trust it's imperative that you not only have a profound understanding of the potential obstacles they face daily. Showcase this expertise and knowledge by adding value to the conversation.
Show them that in addition to identifying these obstacles you are equipped to assist them. Your approach needs to be well thought out because your clients will be great thinkers and executors. They need a coach who can outthink them to see what they failed to see, search where they didn't think to search, and at the end of the day help them make progress.
If you are asking them to trust you with their businesses, you need to prove that you understand their needs. This involves building long-term pathways in your business to attract clients with time naturally. Equally referred to as inbound marketing, organic marketing strategies function through establishing a loyal fan base in time and cultivating authentic relationships with your audience.
4. Nurture your contacts and clients
In the coaching business, like many other businesses, recommendation by word-of-mouth is often underrated. Just as a negative word-of-mouth can destroy a business, a positive citation by the same medium can go a long way to improve your business portfolio. You are only in the process of getting more executive coaching clients because you did an excellent job with the initial few you had.
How well you nurture those in your care will influence what reports they give about you to their peers and others out of their circle. Irrespective of the size of their businesses, it suffices for one to tell of how bad or good a job you did for their peers to have a first and long-lasting opinion of you, sight unseen.
By consistently nurturing your contacts and clients, you improve your rates of attracting more executive coaching clients to your business.

Naturally, growth requires nurturing which may, in this case, involve you answering a few questions, following up, keeping an eye on and sharing common connections and interests on social platforms. Interestingly, often, nurturing does not cost a thing but has the potential to give you more.
5. Invest in organic marketing
Based on trust, the most prominent forms of organic marketing strategies include:
Email marketing – Keep your audience engaged with your services through email marketing. By use of simple, short (200-300 words) emails, you can entertain your audience with a new lesson or story while ensuring that you include a call to action (CTA) in every single email. Give them enough to make a positive impact and provide value that leaves them wanting more.
Online communities and Social Media – Be it on Facebook, LinkedIn, or Twitter, creating an online community is an excellent means to attract new executive coaching clients. First, identify where your audience is most engaged, and then you build a community to keep in touch with your audience. In addition to providing you with a way to engage with your audience in real-time, online communities enable you to establish yourself as a helpful facilitator. To keep the community active and growing you can:
Ensure that your content is educational and entertaining.
Tag group members with posts to increase the level of engagement within the group.
Post consistently (3-4 times daily on average).
Be upfront about the expectations of the group and do not hold back on what you have to offer.
Also, while holding back on the bulk of your services, provide links to additional resources like live training from where clients can get more from you. However, limit access to just a bite-sized lesson that are easy for your audience to understand.
Finally, where applicable, use relevant hashtags with your content to enable people to find you faster.
Participate in public speaking to (executive) coaching clients – The fastest way to be granted an audience before potential executive coaching clients is to step out there and talk. With several organizations always on the prowl for speakers to fill spots, public speaking is notably an ideal marketing opportunity for every coach grounded in their field of expertise.
Despite the uncertainty of several variables like the interest of the audience or the turnout, public speaking can be a great source of income by itself or a rich harvesting ground for potential executive coaching clients. You simply need to choose your venues wisely by considering the following points:
Do the people attending fit your niche of potential clients?
Do they need your assistance?
Can they afford your services if it's determined you'll be a good fit?
If the answers to all of these questions are affirmative, proceed to give your talk. If, however, the answer to any of these questions is 'no,' then unless you plan to use this to gain experience or to give back to the community, you are wasting your time.
Podcasting – Whether you are hosting your podcast or being featured on others' podcasts, podcasting has been demonstrated to be an excellent means of elevating one's status as a thought leader in their field. Although it gets better as you gain experience, it's apparent that getting executive coaching clients is not easy. It's for this reason that limiting oneself to traditional marketing methods such as industry events, LinkedIn outreach is unadvisable.
Acclaimed as the most significant global marketplace for professional development, Viveka can be a wise resource. By linking coaches, mentors, and speakers with specific qualifications tailored to the needs of companies and individuals on an easy-to-use platform, Viveka "Reimages Humanity," rendering companies more productive, employees more engaged, relationships more fulfilled and lives better.
Stay up to date with the Latest Trends
Sign up to stay updated with the latest tips and tricks on growing your coaching business
Start Getting Clients Today
To learn more about highlighting your executive coaching business and for more information on any of the services above and more, visit our site at https://www.viveka.world/ and buy an account with us or leave behind your email address to receive our newsletters.

I am the person solopreneurs, entrepreneurs and small business owners come to when they want to improve themselves and their business. Whether you're looking to better your team's performance, your own skills as a leader or are seeking specific resolutions to business challenges, I am here to help you accelerate your personal and professional development.